Lamaze
In 1951, Dr. Fernand Lamaze introduced a method of childbirth in France by using techniques he observed in Russia. This became known as the Lamaze method. It consists of:
Childbirth education classes
Relaxation
Breathing techniques
Ongoings emotional support from the father and a specially trained nurse
In the 1950s, Marjorie Karmel wrote a book about her childbirth experience called, Thank You Dr. Lamaze. The book inspired many women to approach childbirth as a shared, natural event for both parents. In 1960, Marjorie Karmel and physical therapist Elizabeth Bing formed ASPO/Lamaze (now Lamaze International). This is a not-for-profit organization of parents, childbirth educators, and health care providers. The organization sets the standards for Lamaze childbirth educators.
Lamaze educators teach a series of classes for women and their partners during the last trimester of pregnancy. This helps prepare them for labor and birth. These classes give women and their partners techniques to enhance the labor process and to reduce pain and fear. Classes also provide information about complications and medical options so that parents can make informed decisions if needed.
What Is The Philosophy Behind A Lamaze Birth?
Lamaze International believes:
Birth is normal.
The experience of birth profoundly affects women and their families.
Women's inner wisdom guides them through birth.
The provider and place of birth are vital to a woman's confidence about giving birth.
Women have a right to give birth free from routine medical interventions.
Birth can safely take place in birth centers and homes.
Childbirth education empowers women to make informed choices in health care, to assume responsibility for their health and to trust their inner wisdom.
Why Should You Attend Lamaze Childbirth Classes?
Women have always prepared for the birth of their babies. Until recently, women learned about childbirth from their mothers and sisters. Birth took place at home, and women give birth surrounded by family and wise women who provided comfort and encouragement through labor. Lamaze attempts to recreate this experience.
What Is Covered In Lamaze Classes?
Lamaze classes today focus on much more than just the "breathing." Most Lamaze teachers focus on normal labor, birth, and on the choices parents have for their childbirth experience. Pregnant women and their partners practice certain positions that help with the progress of labor and birth. Partners and other support persons learn massage techniques to ease the pain of labor and promote relaxation.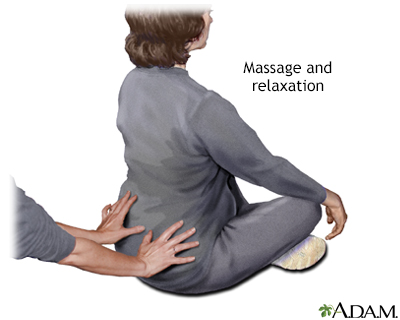 Comfort measures such as the use of water births, heat, cold, and pressure are discussed. A lot of time is spent on relaxation skills, including breathing skills. Communications skills are practiced for the pregnant woman to use with her partner and other support people, as well as members of the health care team. Class members discuss what type of childbirth experience they would like and how to help make it happen. Lamaze classes are a good place to meet other pregnant women. Class members can discuss common concerns and learn from each other. Some Lamaze classes also include tours of the facility's birthing center.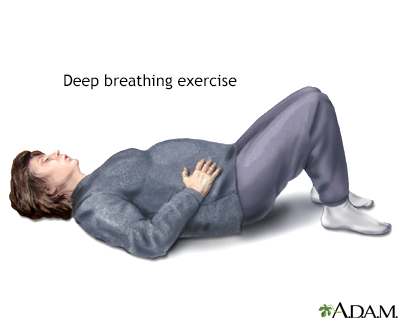 Are Common Problems That Arise During Labor Discussed?
Yes. Some time is spent on problems that occur during labor and birth and what the pregnant woman and her partner might need to know. The classes include information about anesthesia and medical procedures so that women can make informed choices. Women and their partners learn what happens during labor and birth along with skills to help manage the pain and stress of labor and birth. This helps lessen fears and boost confidence. Maternity care options are discussed, such as the benefits of a doula or professional labor support. Most classes also spend time on:
Breastfeeding
Other aspects of the postpartum period
Making the most of the stay in the birthplace